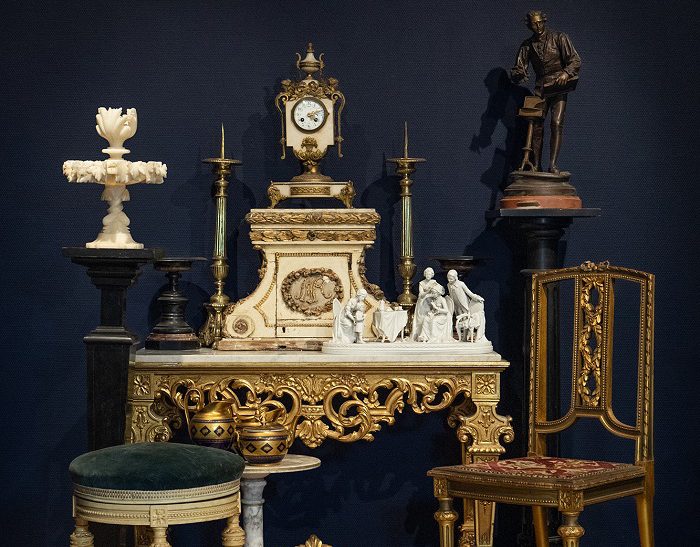 Autumn auction October 11 – 15
Information
11 October 2021
Time: 10:00 - 17:00 uur
Location: Veilinghuis De Ruiter
Address: Industrieweg 24, 3286 BW Klaaswaal
Information
Autumn auction art, antiques and collector's items
Starting October 11th to 15th 2021, Auctionhouse De Ruiter organises the autumn auction of desired objects, spread across five days. The offers range from collector's items, such as coins and banknotes, to the Old Masters and modern art. We are specialised in European paintings, sculptures, watches, jewellery and collector's items. We also have very successful art auctions of both contemporary and modern art, as well as antiques and vintage.
The auction takes place in the auction room and can be followed online on the internet. Bidding can be done in several ways, such as in writing, by phone, online and, of course, also at the auction room. Subscribe to the newsletter by registering to be immediately informed of the pre-bid or the auction itself.
Receive the catalogue in time?
Every edition of the catalogue is filled with full colour pages with very detailed and relevant information which has been carefully compiled by our specialists. Do you want to receive the next edition of the catalogue before the start of the upcoming auction? Request it by registering and request your desired catalogue using the contact request form.