Auctioning off jewellery, you do it at Veilinghuis De Ruiter! We auction off beautiful jewellery and jewels multiple times a year. The desired objects are presented on our website well in advance to the auction and in a full colour catalogue. You'll find the various categories of the jewellery auction below.
Categories of jewellery
| | |
| --- | --- |
| Bracelets | Medallions |
| Charms | Earrings |
| Brooches | Wristwatches |
| Pendants | Pocket watches |
| Necklaces / Colliers | Rings |
| Costume and regional jewellery | Miscellaneous jewellery |
| Cufflinks | |
Our versatile assortment is possible in part thanks to the many people sending us their belongings. Perhaps you have some jewellery lying around that you don't wear (anymore) or you're just curious what your jewellery is worth. Then come by one of our locations to have your jewellery valued.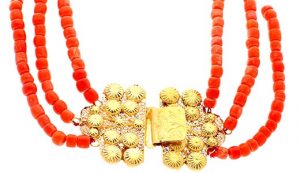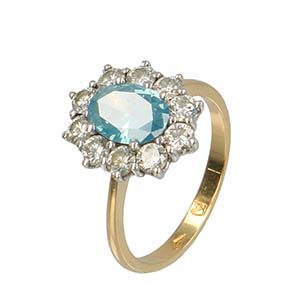 Jewellery with added value
Thanks to our years long experience in the world of jewellery, we know what it's about and can make a huge profit for jewellery. We value different types of jewellery, including regional jewellery, earrings, bracelets, colliers, jewels with gemstones, etc. Besides the usual worth of precious metal, jewellery can also have added value due to, for example, a rare brand, a certain period, the demand for a certain object or otherwise.
Auctioning off your jewellery?
For the valuation of your jewellery, it's best to visit one of our intake and valuation days, which we organise for our auctions. Here you can have your jewellery valued to determine the value. At the same time, you immediately have the opportunity to leave your objects so we can auction them off.