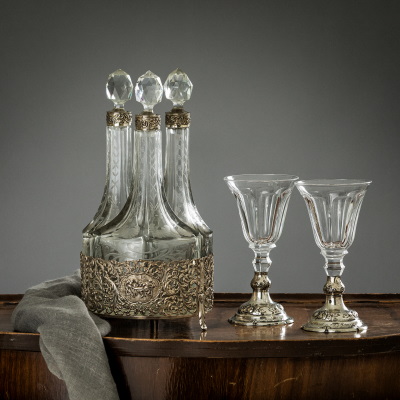 The spring auction 14 – 18 March 2022
Information
18 March 2022
Time: - uur
Location: Auctionhouse De Ruiter
Address: Industrieweg 24, Klaaswaal, Zuid-Holland
Information
In March 2022 it will happen again. From 14 to 18 March, Auctionhouse De Ruiter will organise the spring auction of popular objects. A large number of objects will be auctioned over five days. Varying from collector's items, such as coins and banknotes to old masters and modern art. We are specialized in paintings, sculptures, watches, jewellery and collectibles. We also hold successful art auctions of both contemporary and modern art and antiques and vintage. The auction takes place in the auction room in Klaaswaal, Netherlands and can be followed online via the internet. Bidding can be done in different ways such as by letter, telephone, online and of course also in the auction room. Sign up for the newsletter by registering to be informed immediately of the pre-bid or the auction itself.
Want to receive the catalogue on time?
Every issue of the catalogue is a full colour edition. They're carefully compiled by our specialists. Would you like to receive the next edition of the catalogue before the start of the upcoming auction? Request this by registering and contacting us via the request form to order free your catalogue as desired.