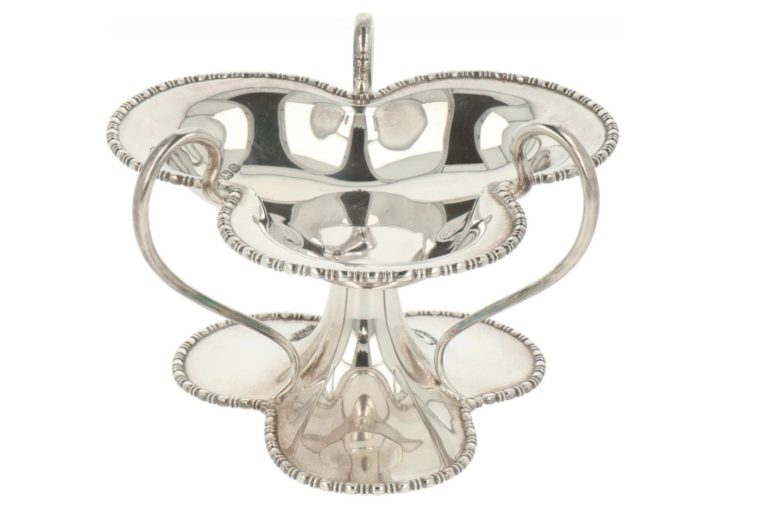 Auction of Silver
Information
12 October 2021
Time: 10:00 - 18:00 uur
Location: Saleroom Veilinghuis De Ruiter
Address: Industrieweg 24, 3286 BW Klaaswaal
Information
Starting Tuesday 12 October we auction off an wide collection of silver objects. The auction proceeds as follows.
Starting |  10.00 h

Silver:   lot 2089 – 2917
Prebid from 9 September
On Thursday 9 September the complete auction collection will be online and the prebid will start. Starting that day, you will be able to view all auction items online and also place a bid. These bids will be taken into account when the live starts. The prebid runs from Thursday 9 September until October 12th, until two hours before the live auction starts.
Viewing lots
You can view the auction objects in the week prior to the auction and during the auction days. Please note that during the auction days lots can be viewed up to 100 lots before auction.