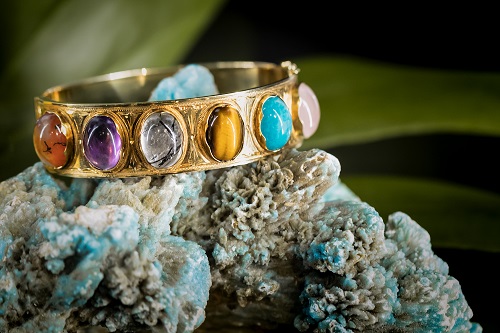 Auction Jewels – Online Only
Information
01 September 2022
Time: 13:00 - 17:00 uur
Location: Online
Address: www.veilinghuisderuiter.nl
Information
On Thursday, September 1st, Auctionhouse De Ruiter will organise an Online Only auction of jewels. This Online Only auction is completely internet based. A nice collection will be auctioned, with many items for an attractive starting amount.
This is how the Online Only auction works
Prebid from 1 Augustus
On Thursday 1 Augustus the complete auction collection will be online and the prebid will start. Starting that day, you will be able to view all auction items online and also place a bid. These bids will be taken into account when the Online Only auction starts. The prebid runs from 1 Augustus until 1 September, until two hours before the live auction starts.
View objects by appointment only
There are no viewing days for the Online Only auction. Would you like to view objects? Make an appointment by calling +31 186 – 746 746.
Auction on Thursday September 1st at 1:00 p.m.
The Online Only auction starts on Thursaday September 1st June at 1 p.m. (CET). You can place an online bid on your favourite lots. Bidding by phone or in the room is therefore not possible. However, you can bid in advance by using the bidding form that you can download here. This bidding form must be received by us 24 hours in advance.
In order to be able to bid, you must be registered with us. You can login to our website with your username and password and place your bids.
If there are no more bids on a lot, the auctioneer will close the lot. A pop-up will appear with the message 'lot will close'. You still have the chance to bid. The lot will then be reopened. If there are no bids after the message 'lot will close', the lot will be permanently closed.
All bids are binding and cannot be withdrawn.